1.Download and Launch skype. First things first, let's get Skype installed! If you're on Windows then skype should come pre-installed, however if you're on a mac, or can't find it, then you can download it from the official website here.
2. Start a meeting Click on "meet now", and then "host a meeting". This will open up the pre- meeting screen.

3. Send your invites and start the meeting Once you've clicked on "host a meeting", you should see this pre meeting screen. From here you can adjust your audio and camera settings, give the meeting a name, and then copy and share out the link to your participants so they can join you. Once you've done this then don't forget to click on "start meeting" to start the meeting.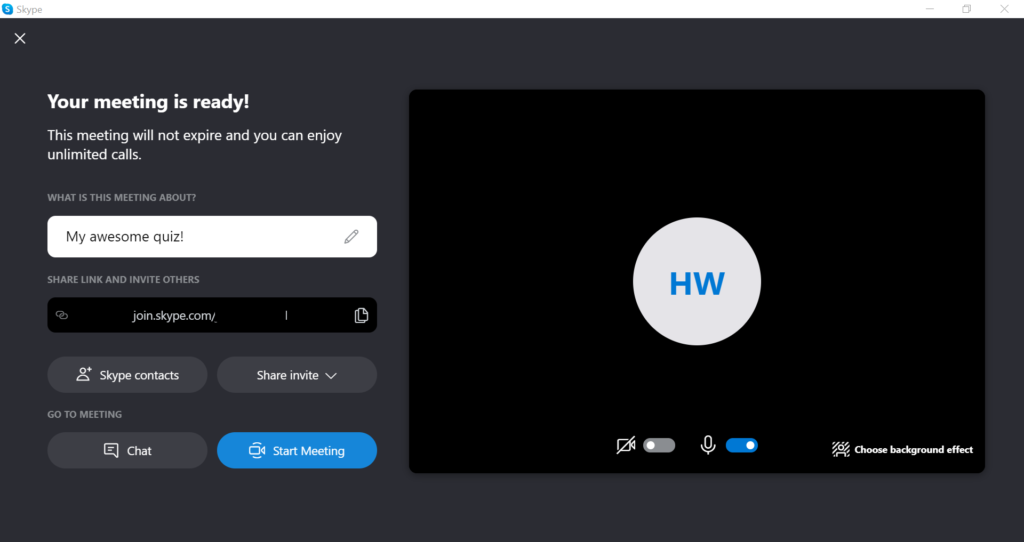 4. Share your screen. Share your quiz slides! Just click on "Share screen" from the bottom menu and then select the window with your PowerPoint. Remember we have a selection of great screen-share games here at Quiz Phoenix.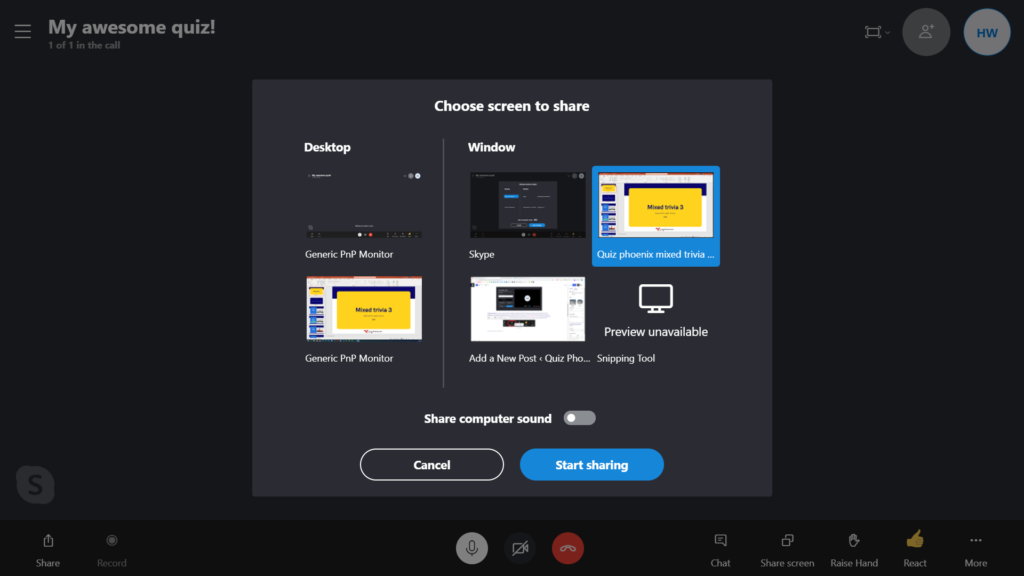 Have fun! Participants will be able to join you by clicking on your join link. We hope you found our tutorial helpful, and do make sure you check out our selection of pre-made quizzes, as they will make your life as quizmaster a whole lot easier!